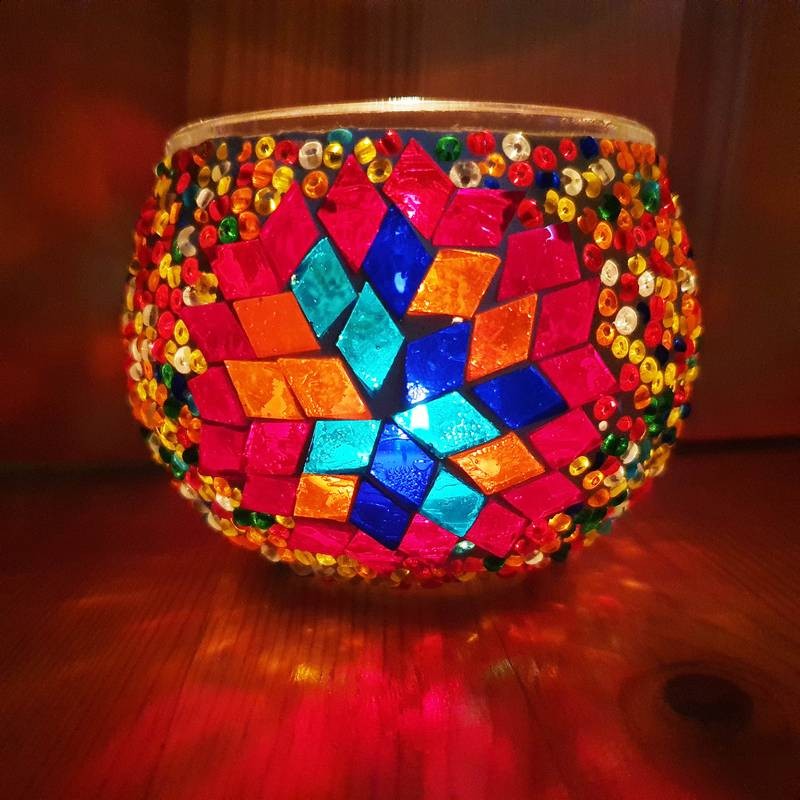  
Coloured Glass Candle Holder - Hand-Crafted in Turkey
Reference: MOS-CAN-1
This candle holder has a hand-crafted pattern made up of stained glass tiles and beads.
As the light shines through the coloured stained glass tiles and beads, it activates the higher vibrational energy brought through the colours.
The energetic qualities of the colour vibrations in this candle holder work together to bring strength and motivation to move forward in life and strive for what you want. It helps you to find the energy and determination to push forward and keep going, knowing you are worth putting the energy and effort into to achieve your dreams.
This candle holder burner comes with a tea light candle.
Data sheet
Dimensions (approx.):

Heigth: 75 mm

Diameter (approx.):

110 mm

Comes with:

- Small candle.

Photo's are of:

Actual item.

Country of origin:

Turkey

Material:

Stained Glass Mosaic, Hand-Crafted