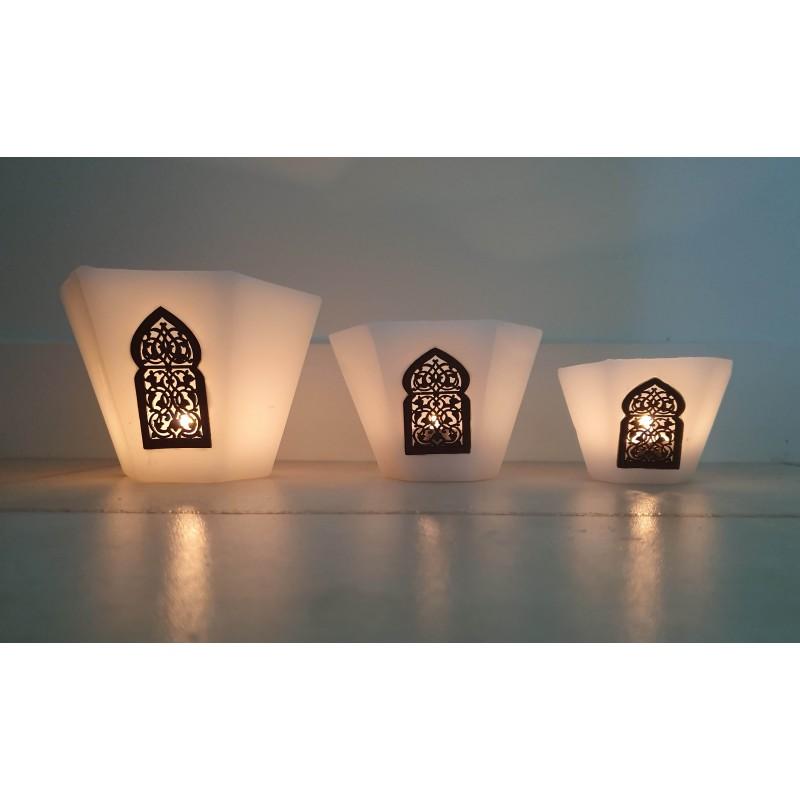  
White Hexagon Shaped Tea Light Candle Holder Set
Reference: WAX-CANDLE3-WH-X
This wax hexagon shaped tea light candle holder set of three candle holders comes with three recommended size tea light candles.
Each piece has been crafted out of hard wax and has one cathedral style window to allow the light to illuminate out into the room.
These are best used with small (lower) size tea light candles to allow the light to shine through.
Because these candle holders are made from wax, although hardened, it is not recommended to leave them in positions where they receive heat from the sun or fire place / heater. The wax can become soft when exposed to intense heat or long periods of heat.
These candle holders create a romantic ambience within the room.
Please note that the outer sides of the photo have a bit of "fish-bowl" lens effect, the top rim of each candle holder is fully flat/horizontal.
Data sheet
Dimensions (approx.):

Largest Candle Holder: 125 mm x 125 mm, 100 mm high

Photo's are of:

Actual item.