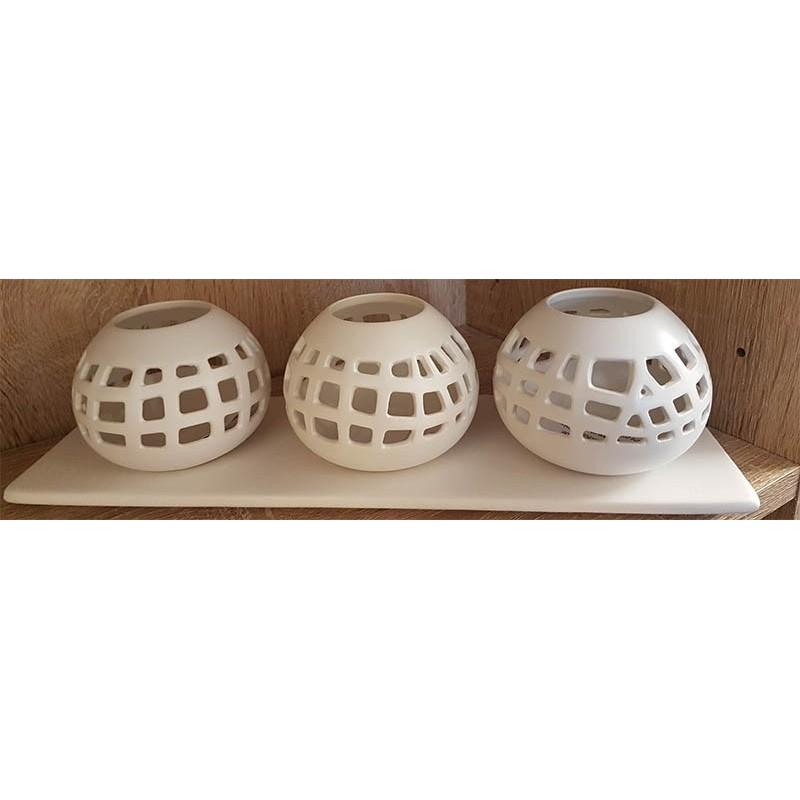  
Three candle holders on tray
Reference: POT-CAN-DUMET3-X
Jennifer Dumet Design - 3 luxury candle holders on a tray.
Gives beautiful radiant light through pattern of candle holders.
Creativity and quality is synonymous with the name Jennifer Dumet.
Jennifer Dumet is a designer who produces stylish, modern homewares in natural organic forms with a strong point of difference.
Dimensions of the tray underneath the oil burners:
35 cm x 10 cm.
No candles included.