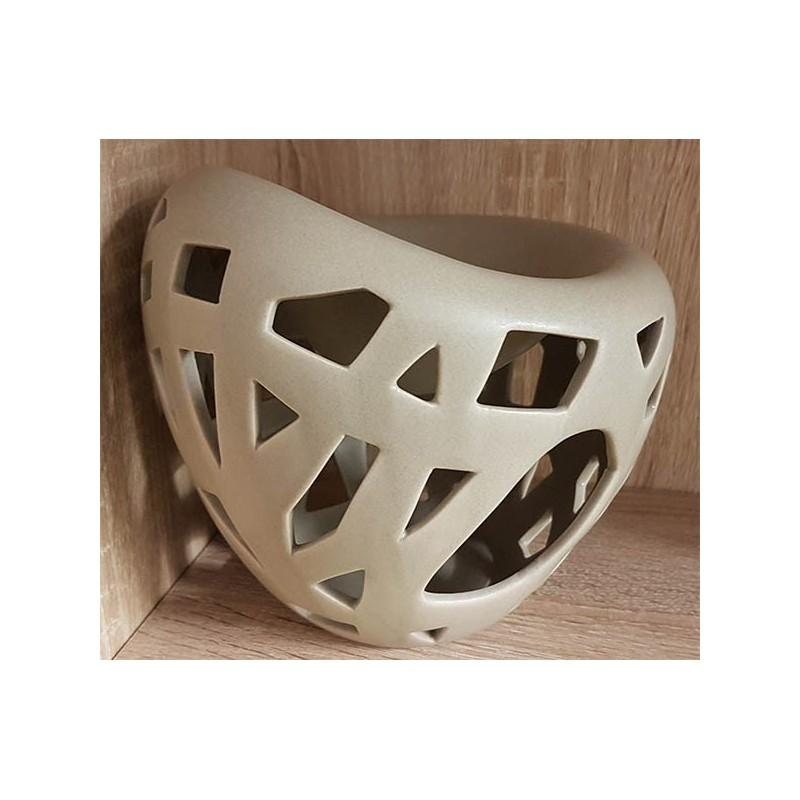  
Oil / Essence Burner
Reference: POT-OIL-DUMET1-X
Beautiful oil / essence burner designed by Jennifer Dumet.
Radiates nice candle light through the patterns when in use.
Creativity and quality is synonymous with the name Jennifer Dumet.
Jennifer Dumet is a designer who produces stylish, modern homewares in natural organic forms with a strong point of difference.
Approx size:
Height 12 cm, Diameter: 15 cm (widest part).
Candle and oils not included.
You might also like