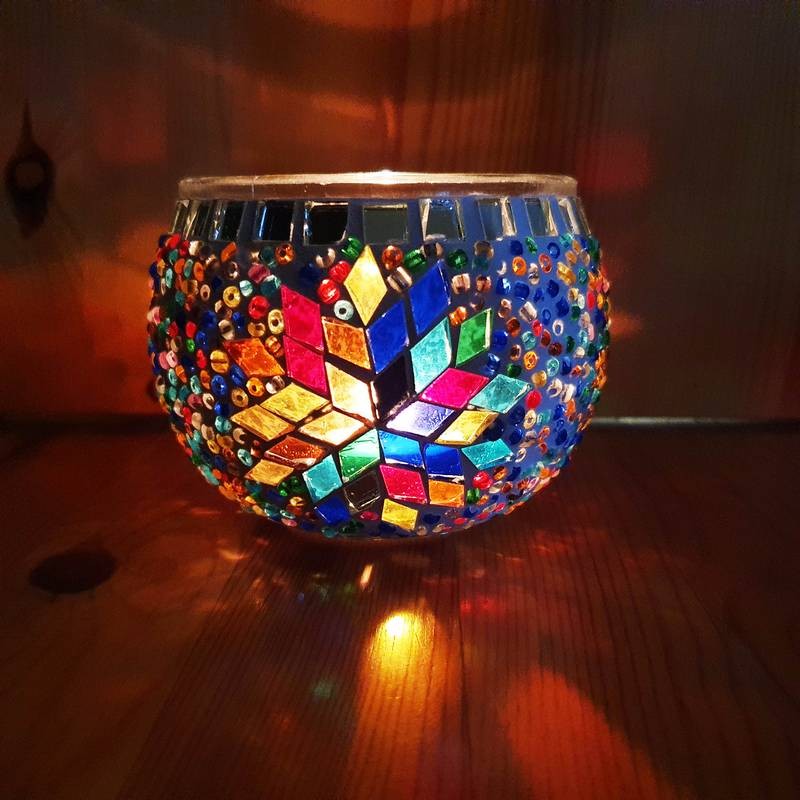  
Coloured Glass Candle Holder - Hand-Crafted in Turkey
Reference: MOS-CAN-3
This candle holder has a hand-crafted pattern made up of stained glass tiles and beads.
As the light shines through the coloured stained glass tiles and beads, it activates the higher vibrational energy brought through the colours.
The energies created through this candle holder helps to slow down the mind and bring your focus quietly inward to access the calm of your inner being. It helps you to stay calm on the inside, regardless of how much bustle and chaos is around in your outside world. It brings the ability for the reflection and inner contemplation needed before making decisions and taking action.
This candle holder comes with a tea light candle.
Data sheet
Dimensions (approx.):

Heigth: 75 mm

Diameter (approx.):

110 mm

Comes with:

- Small candle.

Photo's are of:

Actual item.

Country of origin:

Turkey

Material:

Stained Glass Mosaic, Hand-Crafted