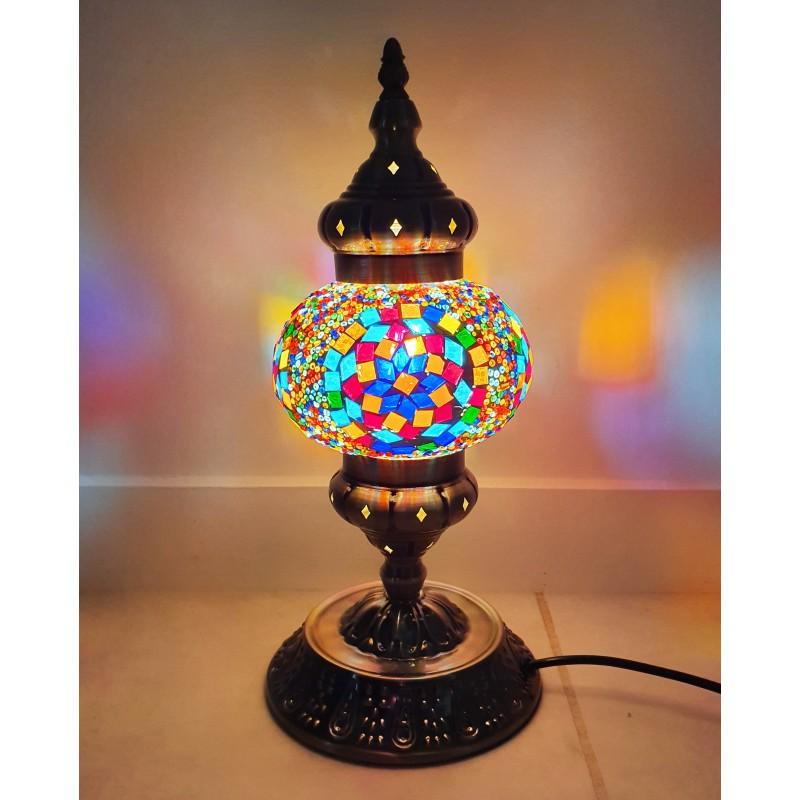  
Coloured Glass Table Lamp - Hand Crafted
Reference: GLA-LAM-2
This table lamp has a hand-crafted mosaic pattern made up of multi coloured stained glass tiles and creates a romantic atmosphere in any room for any occasion.

As the light shines through the multi-coloured stained glass tiles, it activates the higher vibrational energy brought through the colours and helps to clear and cleanse the physical body, the etheric bodies, as well has the whole chakra system.
The colour vibrations are uplifting and are motivational for new beginnings and finding passion in life.
The energy of this table lamp has a clearing and cleansing effect.
The lamp comes with NZ power cord and 4W LED light bulb.
Data sheet
Dimensions (approx.):

Height: 38 cm, Width: 12 cm.

Comes with:

- 1.25 meter 220V NZ power cord with on/off switch.
- 4W LED filament light bulb (3000K) with 20,000 burning hours.

Photo's are of:

Similar item.