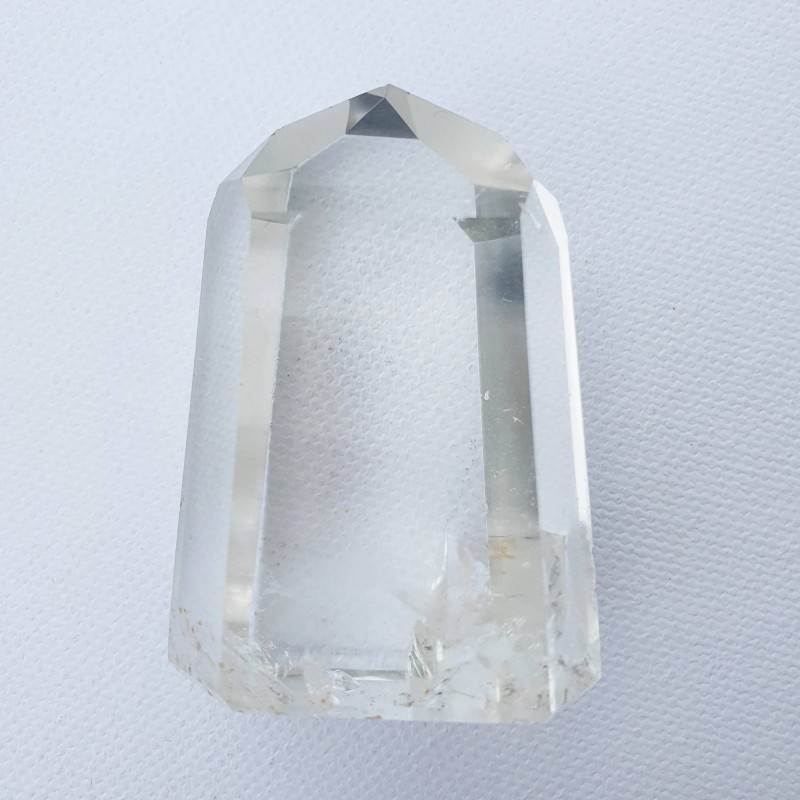  
Clear Quartz Obelisk with Rare Ghosting - 6 cm
Reference: CQ-OBE-1
This particular Clear Quartz Obelisk brings higher source energy into the physical body and grounds the energy deeply in the earth. This maintains a good level of grounding especially for those who are undertaking a great deal of spiritual learning and growth or working in spiritual fields such as healing, readings etc. This crystal will enable you to engage in spiritual work or activities without becoming too ungrounded or going out of body. This particular crystal would also be very helpful when integrating after receiving a healing of any kind. It takes the healing energy completely into the body and all astral and etheric layers and integrates it more fully and strongly within you so it can work on a deeper level through you.
Obelisk shaped crystals channel a very strong healing vibration as they connect directly with Source and bring Source energy through the crystal, grounding it firmly within the Earth. The healing energy that comes through the obelisk point tends to be much stronger and more effective than any other shape crystal. The size of the obelisk does not affect the type of qualities that particular crystal brings, but the larger the point the more the energies are amplified and the stronger the healing energies will be.
Data sheet
Weight:

108 grams

Dimensions (approx.):

Height: 60 mm, Base: 30 mm x 22 mm

Comes with:

- Luxury blue velvet gift bag.

Photo's are of:

Actual item.