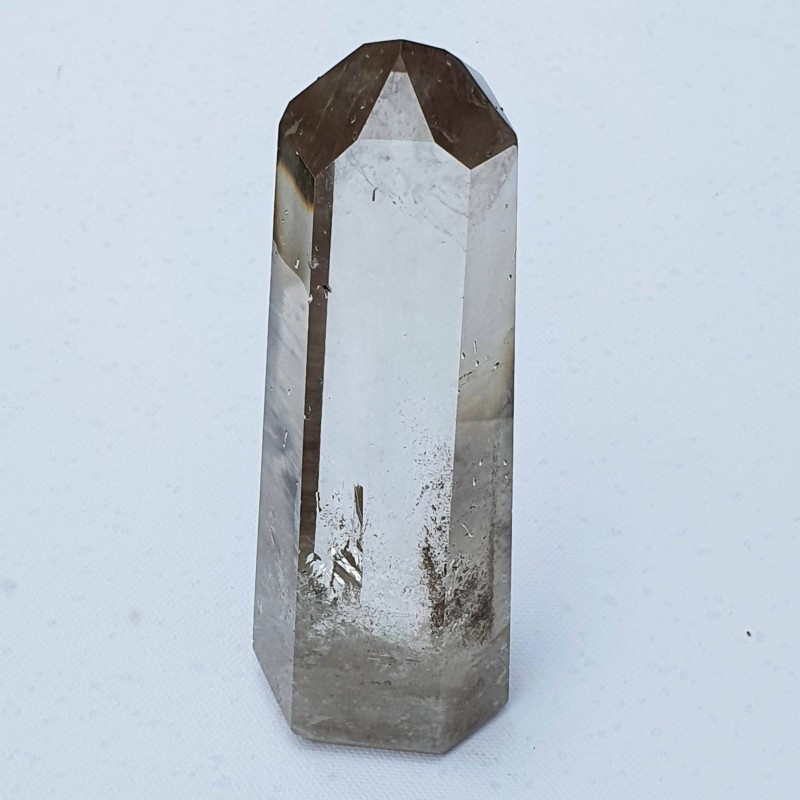  
Tall Clear Quartz Obelisk - 17.5 cm
Reference: CQ-OBE-L1
This larger obelisk clear quartz crystal brings very powerful source energy to help bring you into your own strength and power and find the ability to push through life and claim your place in the world. This crystal connects very strongly to Divine plan and will help to remove any blockages or obstacles which are not in harmony with Divine Plan and your Divine Path. It connects you firmly onto your higher path and will bring about any changes or new beginnings needed to move you forward on that path. This crystal helps to bring clarity and direction in regards to your Purpose on Earth and guides you in how to open fully and achieve that purpose.
This would be a very strong crystal to use for anyone feeling they are going through a deep spiritual awakening or who feel they have lost direction in life and want to open up to their true inner being and inner purpose to get back on track. This is a crystal of power and activity. It gets things moving. 
Note: There is a slight smoke taint through this clear quartz, which makes it very unique.
Obelisk shaped crystals channel a very strong healing vibration as they connect directly with Source and bring Source energy through the crystal, grounding it firmly within the Earth. The healing energy that comes through the obelisk point tends to be much stronger and more effective than any other shape crystal. The size of the obelisk does not affect the type of qualities that particular crystal brings, but the larger the point the more the energies are amplified and the stronger the healing energies will be.
Data sheet
Weight:

592 grams

Dimensions (approx.):

Height: 175 mm, Base: 55 mm x 39 mm

Photo's are of:

Actual item.