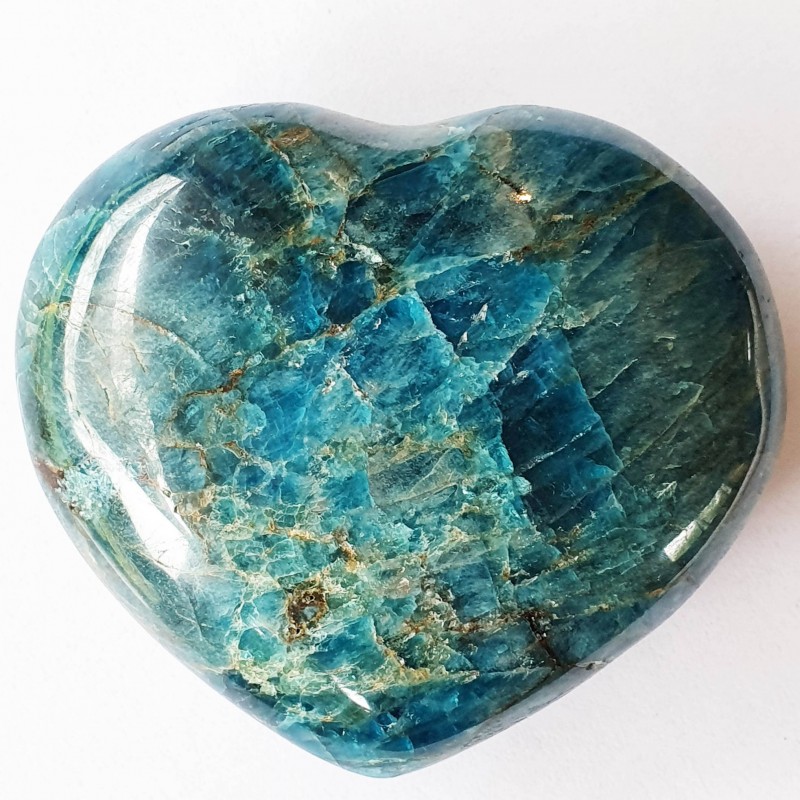  
Apatite Heart
Reference: APA-HRT-1
Apatite Heart
For product details, click on the tab above.
This Blue Apetite heart  brings the energies that help to deepen your connection with the Earth and brings you into alignment with your Earth purpose. It creates a stronger link between you, the Earth and all beings upon the Earth, and brings a deeper understanding and acknowledgement of all living beings as being spiritual gifts from source. From this deeper connection you will feel more in tune with your Earth purpose and you  will be able to walk your path in a more spiritual and effective manner.
The heart shape of the crystal helps your energy to drop down from the mind into the heart and open up into a state of presence. From this space inner wisdom, unconditional love, self-love and forgiveness can be accessed and brought out into the world to support your path and the path of those around you.
Because the heart shape helps to open you fully to your inner being, the qualities of the particular heart-shape crystal you have chosen, can be fully integrated through the physical and spiritual bodies, deepening and enhancing the effects of the healing qualities they bring.
Data sheet
Weight:

292 grams

Dimensions (approx.):

77 mm x 68 mm x 30 mm

Comes with:

- Luxury blue velvet gift bag.

Photo's are of:

Actual item.
Our products are sent within 3 business days.

Safe, secure & encrypted payment.
You might also like