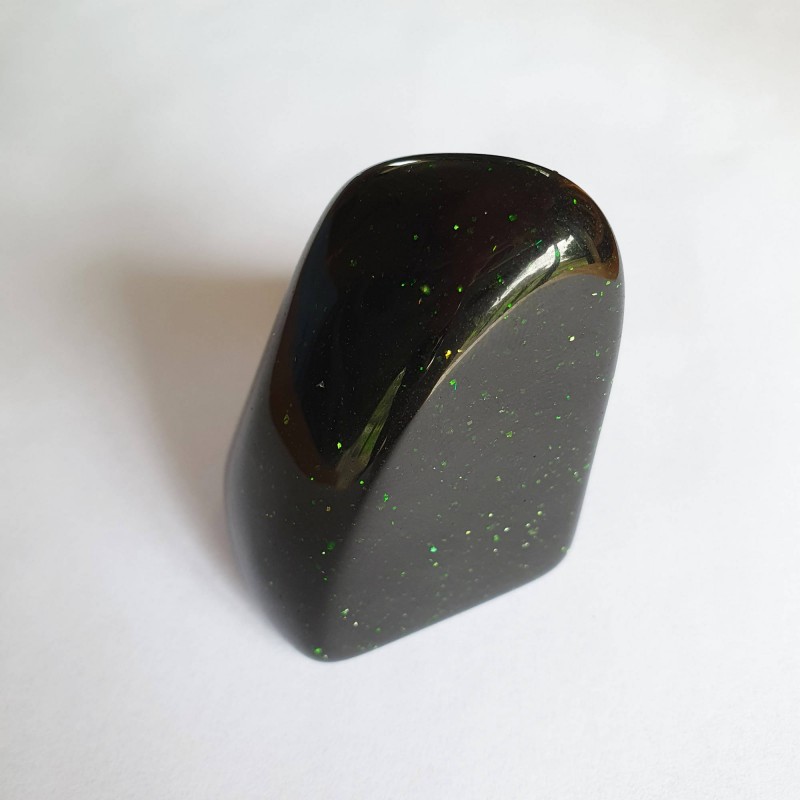  
Green Sandstone - Chunk
Reference: GSAN-PCE-1
Green Sandstone is a deep dark green glittering crystal.


Green Sandstone helps to take you deeply within,  to fully connect with your inner being and see and feel who you are beyond the human form. The energy of this stone helps to clear your physical and energetic bodies and maintain Divine flow from the Universe through you to help with choices, decisions and manifestation of your goals and dreams. The green sandstone helps you to deepen your connection with Divine Plan and connects you with your soul purpose in the world. This allows the opening of your Divine path and helps bring harmony and the ability to receive strong inner guidance and direction in life. This is the stone that opens the heart and soul bringing the physical and spiritual parts of your true being together to work as one. This is the stone which opens doors to your Divine Soul Journey and to your future. 
Beautiful standing crystal with a deep, glittering, dark green colour.
Data sheet
Weight:

133 grams

Dimensions (approx.):

Approx. 55 mm x 55 mm x 35 mm

Comes with:

- Luxury blue velvet gift bag.

Photo's are of:

Actual item.