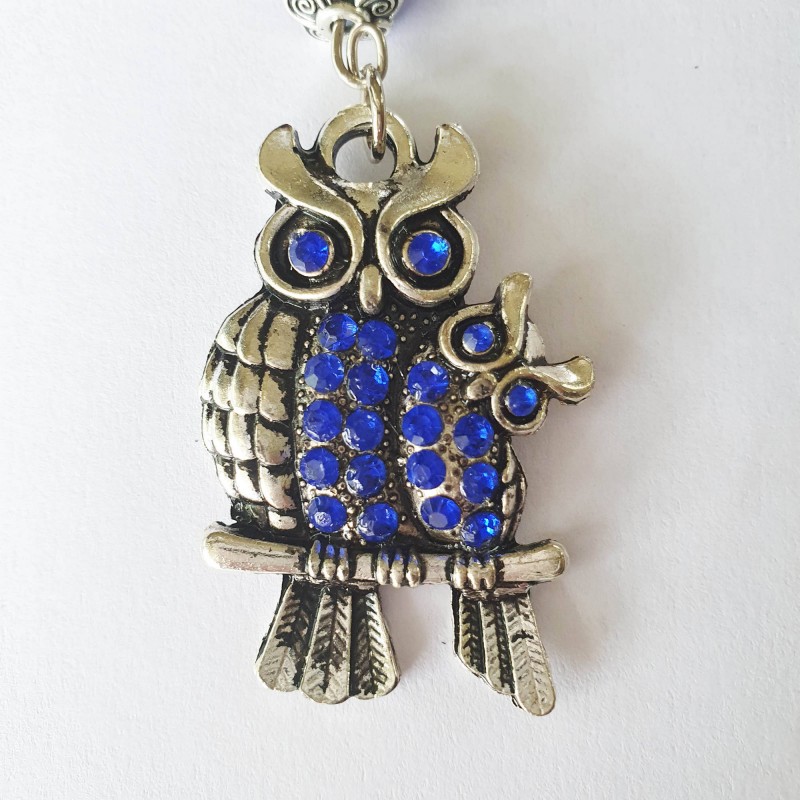  
Mother Owl - Power Animal Key Chain
Reference: MET-KEYH-OWL-2
The energy of the owl helps to deepen your connection with nature, which in turn opens a link to the higher energies of Source. Through the power animal of the owl and the open connection with Source, true messages, guidance and energetic support can be received. The owl watches and observes and helps you to see the truth and reality of a situation without emotional judgement.
It is through the inner wisdom of owl that you are able to then make informed positive choices and decisions with your life. 
Owl stands guard and brings protection around whoever feels drawn to or connects with the animal. With owl on a keychain it will travel with you where ever you go bringing you deep protection and ability to see all that is happening around you so you can react appropriately when needed. The owl helps to keep you safe for all forms of travel whether it is driving around town or travelling overseas. With overseas travel owl will help to heighten your senses so you will be able to feel and know whether the places you visit are safe. Owl will also help to let you know instinctively if a situation changes suddenly and you need to get out or away from it. 
This Key chain has a parent owl and a young owl. This Keychain brings extra protection for the child or children of the parent and if travelling with a child or if a child is travelling alone will bring extra protection for the child or children. If a parent needs to be absent from their child the energy of the owls in this keyring if each were to have one would help them both to be able to tune into each other and feel the love and bond connection between them. This can help nurture a child and or parent through the absence period until they can come together again. Eg when a child starts school and separation is new and difficult for both parent and child. 
This is a beautiful owl key hanger with large key ring and clip.
Data sheet
Dimensions (approx.):

Total Length: 140 cm, owl: 40 mm x 30 mm

Diameter (approx.):

Key ring: 32 mm

Photo's are of:

Similar item.

Material:

Metal and Glass