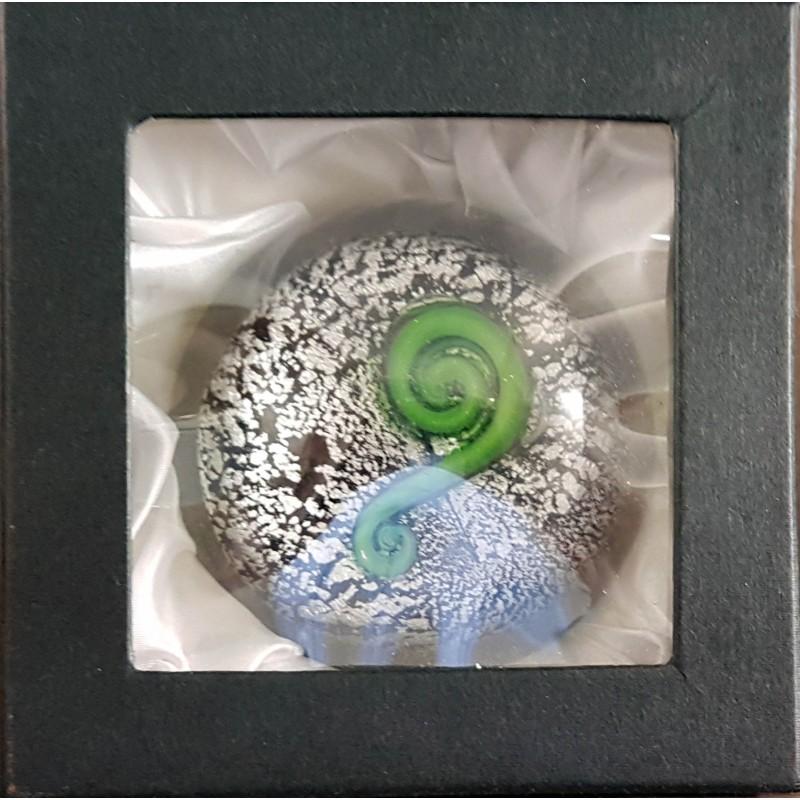  
Paper Holder Weight - Limited Edition Glass Art
Reference: GLA-PAPER-WGHT-X
Paper Holder Weight.
Beautifull 3D see through limited edition.
Wrapped in beautiful luxury box.
Designer:
New Zealand Collection.
No more papers blowing away off the table.
Glass 'egg' see-through shape with flat bottom.
Inside egg there is a black & silver background with a green maori hook/koru shape.
Diameter:
8 cm. Height: 5.5 cm
Data sheet
Photo's are of:

Similar item.