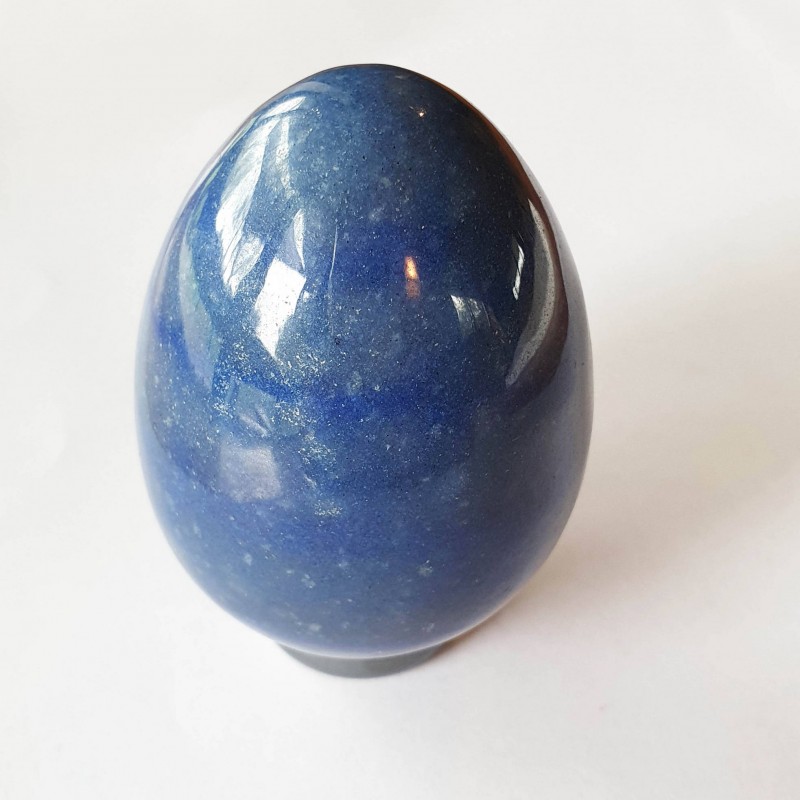  
Blue Aventurine Egg
Reference: BLA-EGG-1
Blue aventurine helps to balance the masculine and feminine within and bring balance, peace and harmony into your life and onto your life path. Blue Aventurine opens up a deeper relationship between the physical body and the inner being so your inner light can shine through in the world. The blue aventurine helps you to stand in your own truth and develops a healthy sense of worthiness and self assurance. Blue aventurine deepens the mind processes to keep your actions and reactions in tune with inner being and in balance with each other. This crystal helps to clear overload in any part of the physical body especially the mind and nervous system. Blue aventuring helps to restore inner calm and inner peace through all levels of your being. It is especially helpful to bring mental illness under control to a level where healing can begin. 
The egg shape crystal brings new hope and new beginnings into your life. It is great for those beginning a new adventure or those who are leaving home to go out into the big wide world. The egg shape brings sustenance and helps to bring all the resources you need in life around you. It opens a sense of inner direction to guide you on your journey. This is also a great crystal to take when travelling to help ensure a safe enjoyable and prosperous trip.
Data sheet
Weight:

172 grams

Dimensions (approx.):

Height 58mm x Width 43 mm

Comes with:

- Hematite Ring (Stand).
- Luxury blue velvet gift bag.