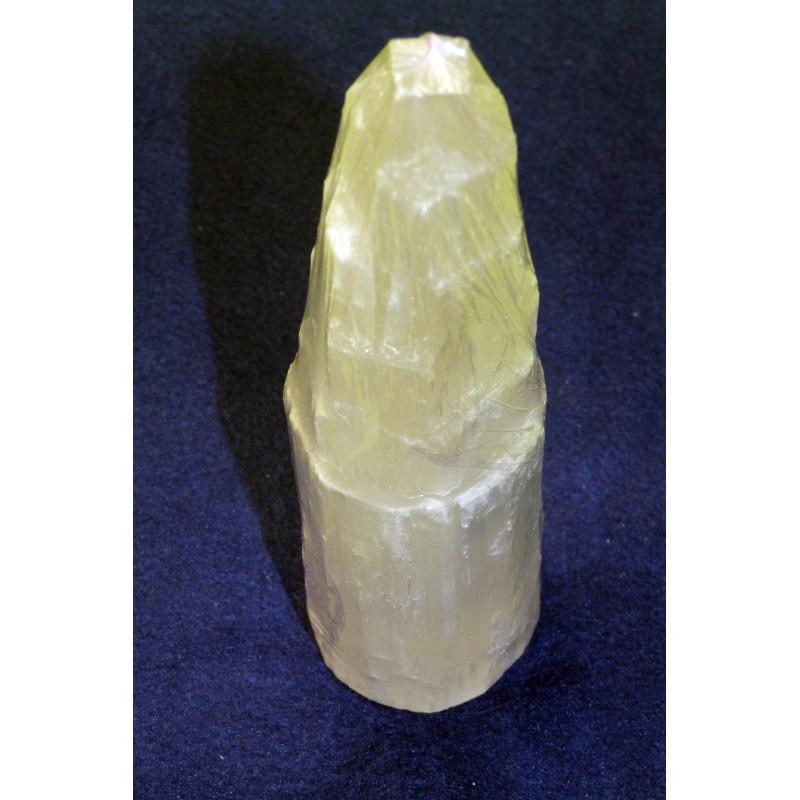  
Selenite Cathedral
Reference: SEL-CATH-X
This Selenite cathedral helps you to find a quiet space within, separating you from outside noise and disturbances, which helps you to take out and sit within your own energy in your own space. This crystal may be helpful for meditation and for circumstances where you feel overloaded. In order to receive higher benefits from the Selenite crystals, it is recommended for a candle to be lit in front of them to amplify the energies of the crystal.
Height:
20.7 cm
Base diameter:
5.6 cm
Please note that the product is wrapped in plastic to protect it, which may affect the photos.
Data sheet
Dimensions (approx.):

Height: 20.7 cm, Base diameter 5.6 cm

Photo's are of:

Actual item.