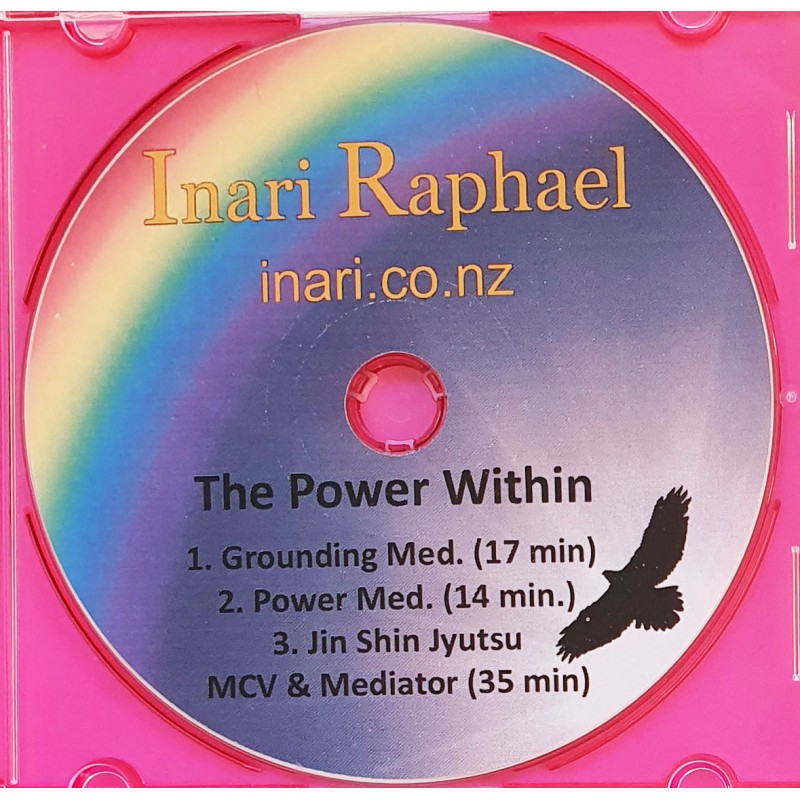  
The Power Within 2 - MP3
Reference: POWERWITHIN-MP3-2
The Power Within 2 - MP3
For product details, click on the tab above.
This CD (no.2, digital download in MP3 format) contains meditations used in the Workshop "The Power Within", Facilitated by Ivo & Lyn from Inari Raphael Ltd - www.inari.co.nz
The Meditations of track 1 & 2 are created by Ivo & Lyn in alignment with the energy of the New Earth.
Even though the Meditations can be used by anybody, it is strongly recommended to attend this workshop before buying this CD.
Workshop participants get this CD for half price (use your voucher code at checkout to get 50% workshop discount on this CD).
Track 1: Guided Grounding Meditation, includes creating of grounding command within you (17 minutes).
Track 2: Guided Power Meditation to claim your power back and bring it into yourself and out into the world (14 minutes).
Track 3: Guided Jin Shin Jyutsu(r) Main Central & L/R Mediator Exercise to harmonize your whole being (35 minutes).

Download size: 88 MB (Zip File with 3 tracks in MP3 format)
Please note that this is a digital download version of this CD in MP3 format.

After payment you will receive a link by email to enable you to download the tracks of this CD immediately.
The tracks are packed in a compressed zip file which includes the tracks of this CD in MP3 format.

You will be able to download the tracks up to a maximum of three times within 14 days.
After three downloads or 14 days, your access to these files will expire.
Data sheet
Digital Product:

Directly downloadable after payment (3 downloads within 14 days).

Download Size:

88 MB (ZIP File with 3 tracks in MP3 format)
Our products are sent within 3 business days.

Safe, secure & encrypted payment.