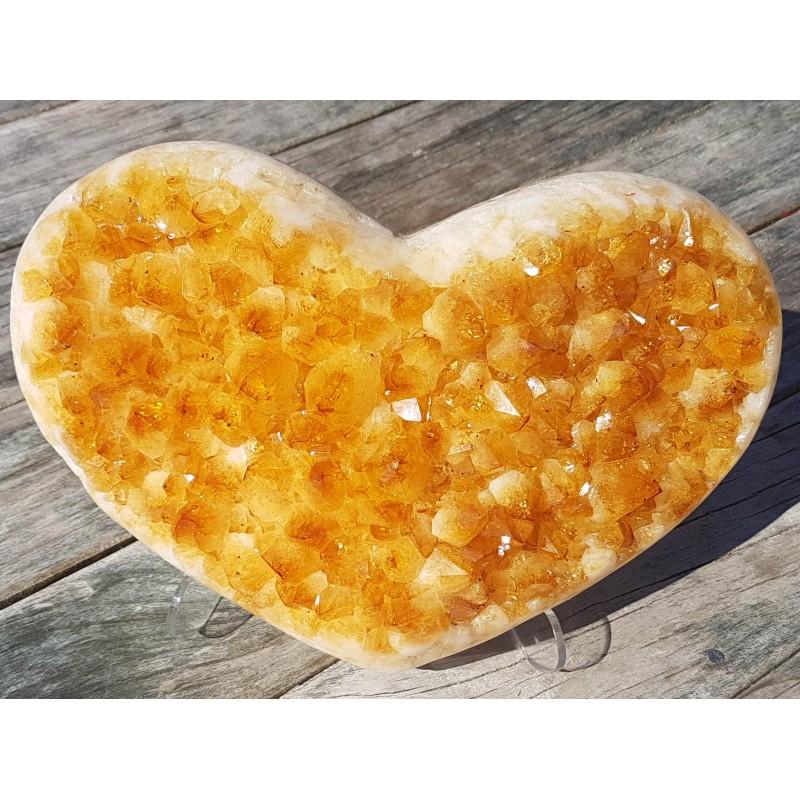  
Citrine Heart - 4.3 Kg
Reference: CIT-HRT-L1
This large 4.3 kg heart shape Citrine crystal fills the surrounding space with light, bringing the energies of love, joy and happiness around you. This is a perfect piece to place in a room to build and enhance the positive vibrations within the room. When used outdoors in a garden, its energies are strengthened from the sunlight it receives, and from the energy of the plants around it, and can help lift the whole vibration of the home, property and nearby surrounding area.
Comes with plastic stand.
Weight:
4.3 Kg
Dimensions: 
27 cm x 18 cm x 7.5 cm
Data sheet
Weight:

4.3 kg

Dimensions (approx.):

27 cm x 18 cm x 7.5 cm

Photo's are of:

Actual item.