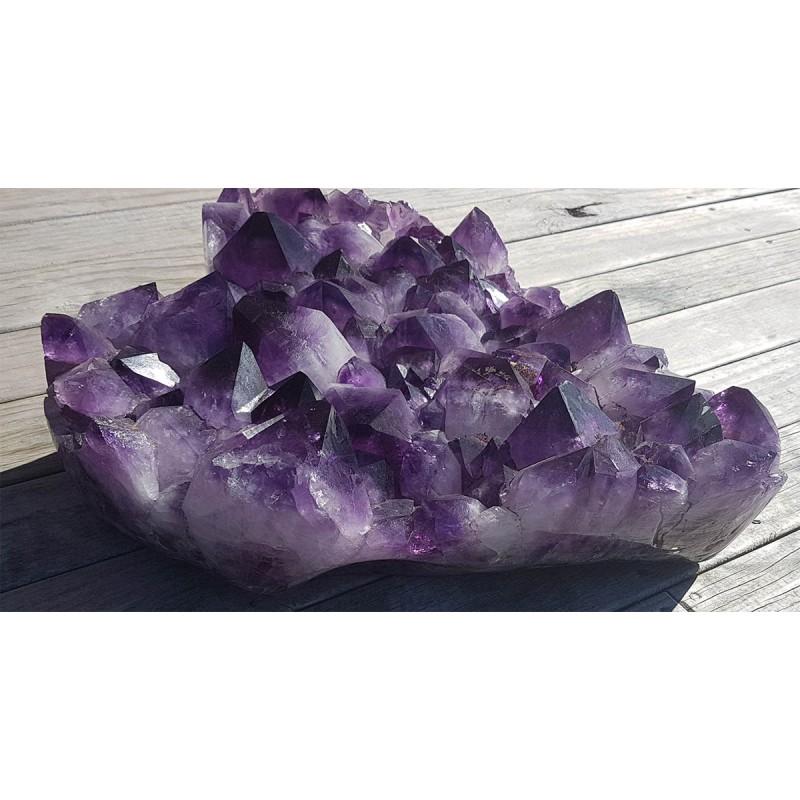  
27.7 kg Huge Amethyst - Heart Shaped Crystal
Reference: AME-HRT-XL
This 27.7 Kg Amethyst crystal is great for indoors or outdoors. It helps bring protection and holds the spiritual space of peace and harmony throughout your home and property. Resembling the shape of a heart, it also brings the qualities of Divine Love and nurturing.
This is a very powerful Amethyst with beautiful dark purple coming out of the lighter layer.
Weight:
27.7 Kg! Amethysts like this one with such a deep dark purple colour are very rare and hard to find.

Dimensions:
45 cm x 40 cm x 14 cm
Pick up only:
Please note that this item needs to be picked up from our shop due to it's weight. 
We often travel to Auckland and Tauranga, we might be able to meet you near your place. 
Please call us to discuss this before buying, unless you are willing to pick it up from our store.
Data sheet
Weight:

27.7 Kg

Dimensions (approx.):

45 cm x 40 cm x 14 cm

Photo's are of:

Actual item.