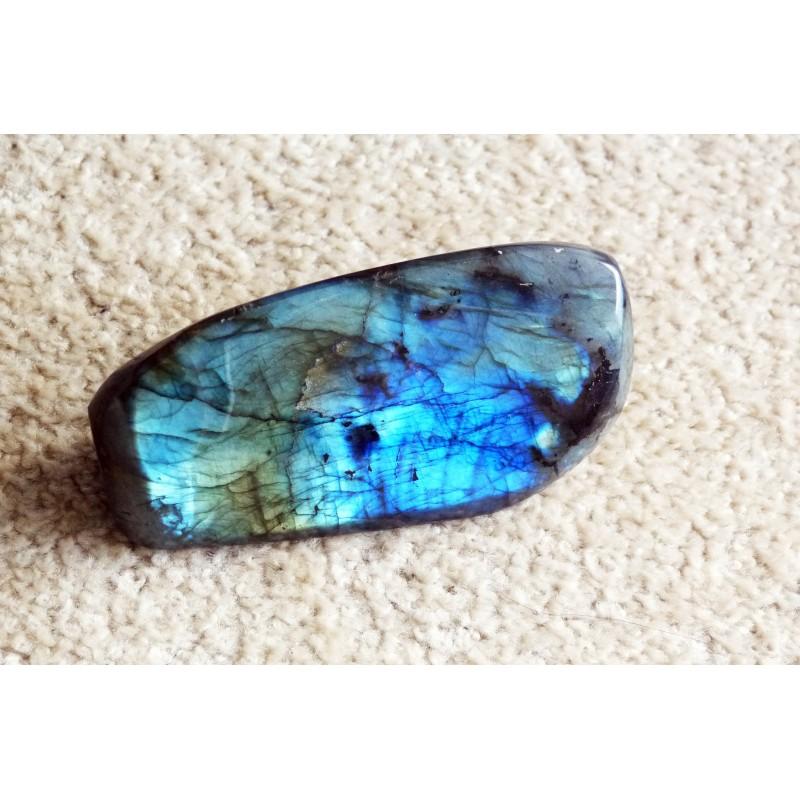  
Labradorite - Polished
Reference: LAB-PCE-M1
This Labradorite crystal has a very deep but also very high vibration. It helps you to be able to allow yourself to safely move energetically out of your physical body and experience the higher power of the Universe. From this higher perspective you will be supported in receiving Divine Guidance and Messages to help make choices and decisions in your life, which brings your path into alignment with the Divine Plan and your Soul Purpose. This piece also helps to connect your soul through your physical body to Source and to hold that connection so you can operate and live on a higher, more effective vibration.
This is a beautiful piece of Labradorite, shaped to stand on the shelf with one surface visible, which is polished into a full layer of reflection of beautiful colours. Part of it has beautiful deep blue colours. Rare piece of high quality!
Data sheet
Weight:

337 grams

Dimensions (approx.):

110 mm x 47 mm x 41 mm

Photo's are of:

Actual item.