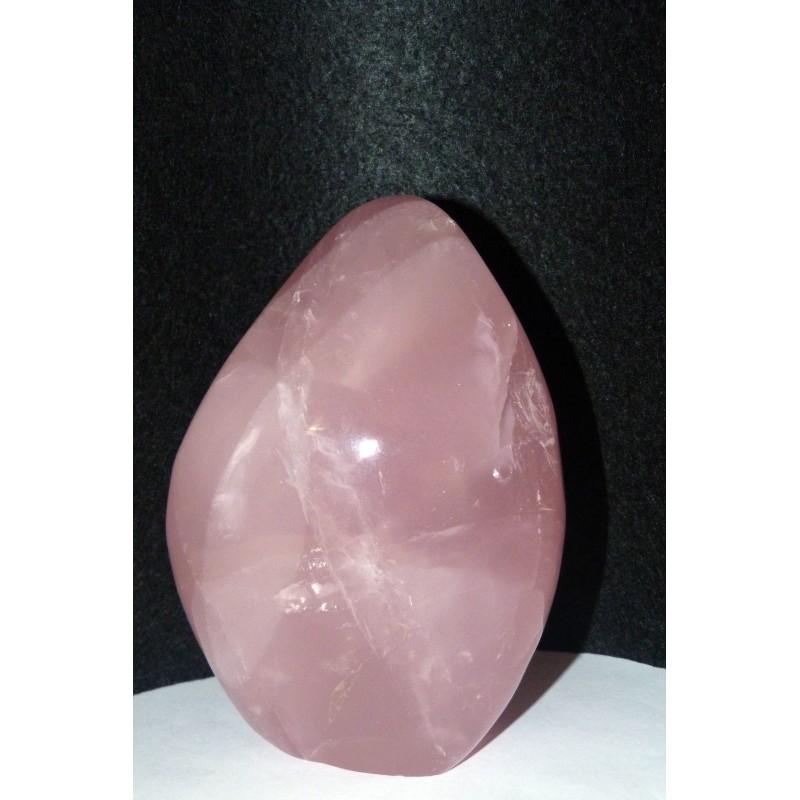  
Rose Quartz Free Form
Reference: RQ-FRF-L1
This free-form Rose Quartz crystal takes all levels of love, Divine love, self-love, and grounds them in a positive healthy way. It helps calm emotions surrounding all situations involving love, such as feelings created through the heart ache of dissolved relationships as well as the grief of letting go of loved ones who have passed over.
This crystal helps the emotions surrounding love into perspective and takes you deep within yourself to be able to cope and deal with any painful aspects of love and to be able to move on from them.
Nice standing Free-form Rose Quartz with deep pink color.
Weight:
Over 1.1kg


Data sheet
Weight:

1127 grams

Dimensions (approx.):

130 mm x 90 mm x 54 mm

Photo's are of:

Actual item.