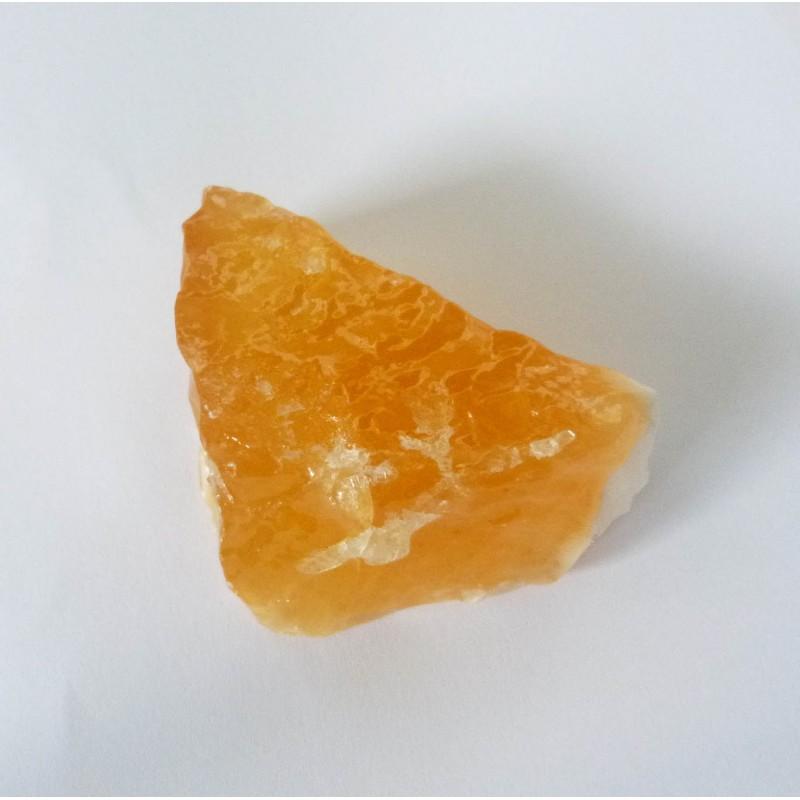  
Orange Calcite - Raw Chunk
Reference: OCA-RAW-1
Orange Calcite - Raw Chunk
For product details, click on the tab above.
This particular chunk of raw Orange Calcite not only helps to open up new beginnings but helps to ground you in those new beginnings to stop you from getting carried away and going off track due to the excitement and high feelings that new beginnings bring. This particular crystal uses the clear crystal on top to make a strong connection with Source, ensuring that the new beginnings that show and open up to you are in complete harmony with your higher divine path. This crystal is for people who are ready to open themselves up fully and commit themselves to their Divine path and Divine purpose and who want to achieve that in this life time.
This is a raw palm-size piece of deep orange coloured high quality Orange Calcite.
Data sheet
Weight:

101 grams

Dimensions (approx.):

65 mm x 45 mm x 27 mm

Photo's are of:

Actual item.
Our products are sent within 3 business days.

Safe, secure & encrypted payment.