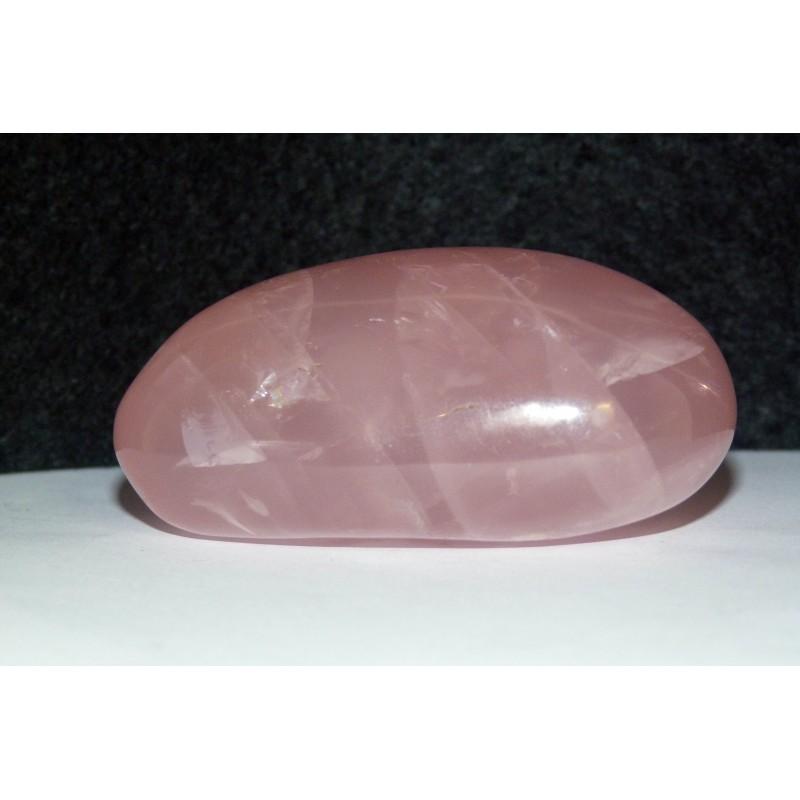  
Rose Quartz Palm size
Reference: RQ-PLM-L1
This palm-size Rose Quartz crystal is perfect for supporting anyone with any aspects relating to love and relationships. It brings qualities to nurture self-love, self-worth and helps to connect with Source where you can receive full support of Divine Unconditional Love from the Universe. The qualities of Rose Quartz Palm crystal can also be useful in helping someone to re-find themselves if they are feeling lost or don't know who they are anymore. The Rose Quartz energy raps you in a blanket of nurturing non-judgemental energy, which helps you to see yourself and others from the perspective of the Divine and Unconditional Light of acceptance. Therefore this crystal can support self-healing as well as enhance the healing received from other practitioners in regards to self-worth, love and relationships. 
Palm sized crystals are great where specific energetic healing is required. They can be carried in your pocket or handbag, or be placed under your pillow at night, to allow the qualities of the crystal to constantly work with you and nurture you through the process you are going through. These are especially effective to use after receiving a healing service, for example a shamanic healing, as they help to deepen and integrate the healing you received. They also help with deep-seated issues such as self-love or grounding, as you can keep them continuously with you over long periods of time, to gently keep working through healing processes, which consist of multiple layers which need to be worked through one at a time. Although palm-size crystals are quite generic in the types of qualities and energies they bring, the size and shape of the crystal you are drawn to, is what will make the energies and qualities you receive, specific and personal to your individual needs at this time.Therefore the strength and depth of the qualities that are received can be quite different from person to person. 
When choosing a palm size crystal, always go for the one you feel most drawn to energetically.
This will be the perfect crystal for you and what you need.
Data sheet
Weight:

191 grams

Dimensions (approx.):

77 mm x 43 mm x 35 mm

Photo's are of:

Actual item.