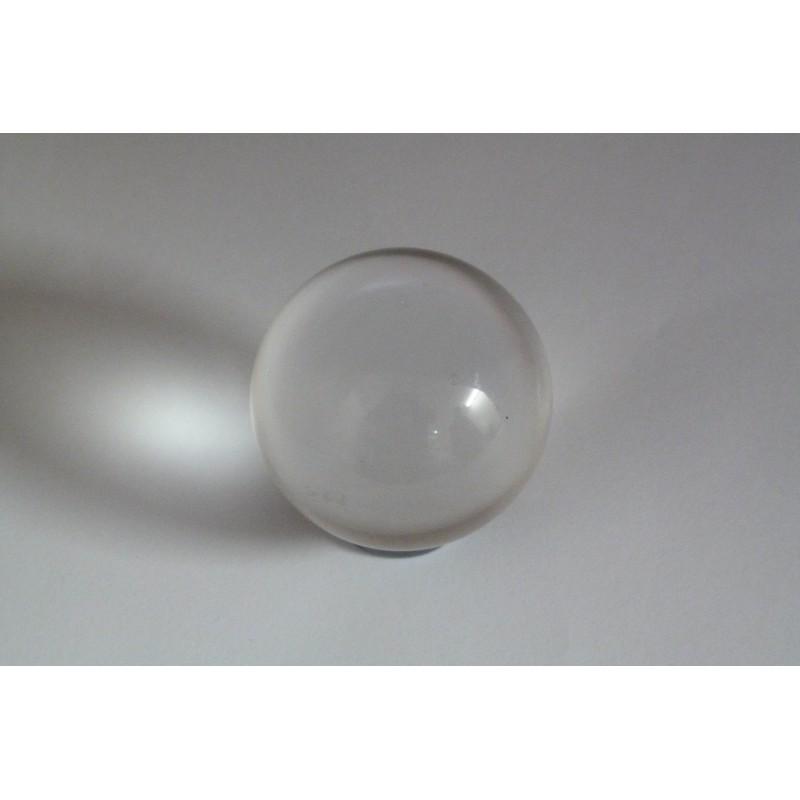  
Clear Quartz Sphere - 53mm
Reference: CQ-SPH-1
This is an exceptionally high quality Clear Quartz sphere. It brings the highest purest energy of Source around you. If you look closely into the ball, from the opposite side of the markings, you will see what the creation of the Universe (the big bang) looked like and feel the full energy of Source itself. The extremely high vibration of this sphere brings pure Source energy completely around you, giving the strongest protection from the angelic realms possible, and opening you up completely to the high spiritual being that you are. It brings such a strong Source energy through that it enables you to stand in your power and shine your full spiritual being into the world.
This is an extremely powerful crystal to help with manifestation.
Spheres bring a more nurturing form of healing energy from Source. Instead of directing energy through a point, like the obelisk does, the energy collects within the sphere, activating the qualities of that particular crystal and then gently permeates the surrounding space with those qualities. These crystals are very effective within a room to create and hold the healing space over long periods of time. Therefore the healing energy continuously flows through the room in a gentle way without being too strong or overwhelming. Spheres make a nice decorative space and therefore can be placed anywhere in the house and everyone in that space can receive the beneficial qualities of the crystal, provided their free will accepts it. Generally spheres are more expensive because they are cut from a much larger crystal to create the perfect sphere.
Extremely clear, clear quartz sphere.
Diameter:
53 mm
Data sheet
Weight:

172 grams

Diameter (approx.):

53 mm

Comes with:

- Hematite Ring (Stand).

Photo's are of:

Actual item.