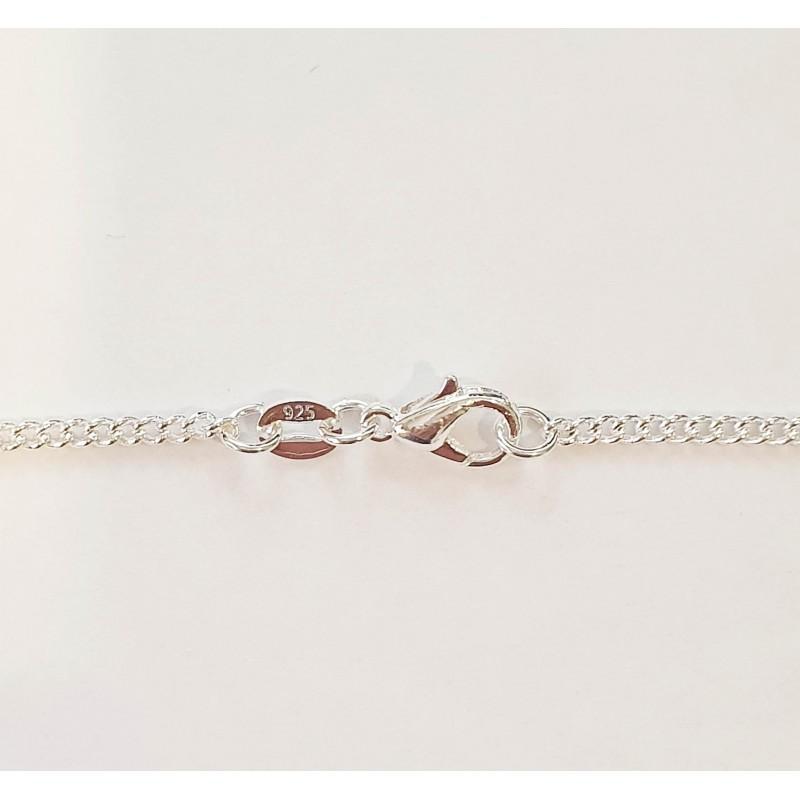  
Necklace 925 Sterling Silver
Reference: SILV-NEC-X
Feminine 2 mm Chain Necklace in blue velvet gift bag.
Material:
925 Sterling Silver
Choose your desired length:
20" (approx. 51 cm)
18" (approx. 46 cm)
16" (approx. 41 cm)
If not sure, we recommend to buy the longer chain and shorten it yourself .
Note:
To shorten the chain yourself, you will need to cut the chain at the desired length and use pliers to open, reconnect, and close the O-ring at the end of the chain).
Data sheet
Comes with:

- Luxury blue velvet gift bag.

Photo's are of:

Similar item.
Product customization
Don't forget to save your customization to be able to add to cart
Customers who bought this product also bought: