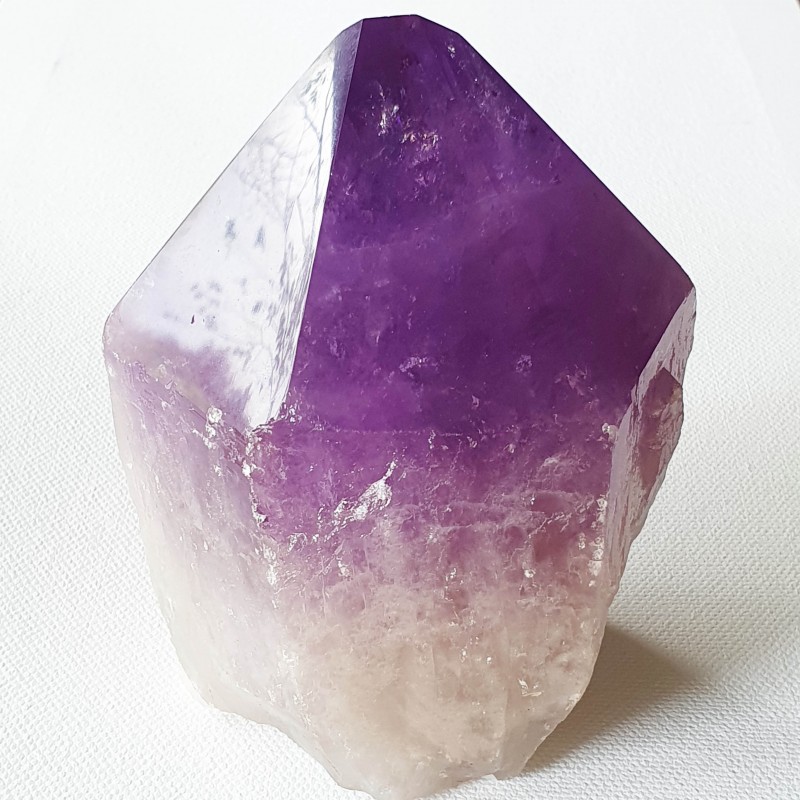  
Large Amethyst Point
Reference: AM-OBE-L1
This amethyst point has a very strong energy and is perfect for someone who is wanting to find their true direction in life. The clear quartz and the amethyst work together to open a pure connection to the highest source energy and can help you to connect deeply with your soul purpose, your higher purpose and the Higher Divine Plan. The crystal brings in a very high form of spiritual protection and helps to open your spiritual gifts and guide you on your journey of spiritual growth on earth, This particular crystal is also very much in tune with the healing energies of source so can bring through higher healing and clearing into the space and people around it.
Obelisk/ Point shape crystals channel a very strong healing vibration as they connect directly with Source and bring Source energy through the crystal, grounding it firmly within the Earth. The healing energy that comes through the obelisk point tends to be much stronger and more effective than any other shape crystal. The size of the obelisk does not affect the type of qualities that particular crystal brings, but the larger the point the more the energies are amplified and the stronger the healing energies will be.
Data sheet
Weight:

1079 gram

Dimensions (approx.):

Base: 80 mm x 80 mm, Heigth: 105 mm

Photo's are of:

Actual item.