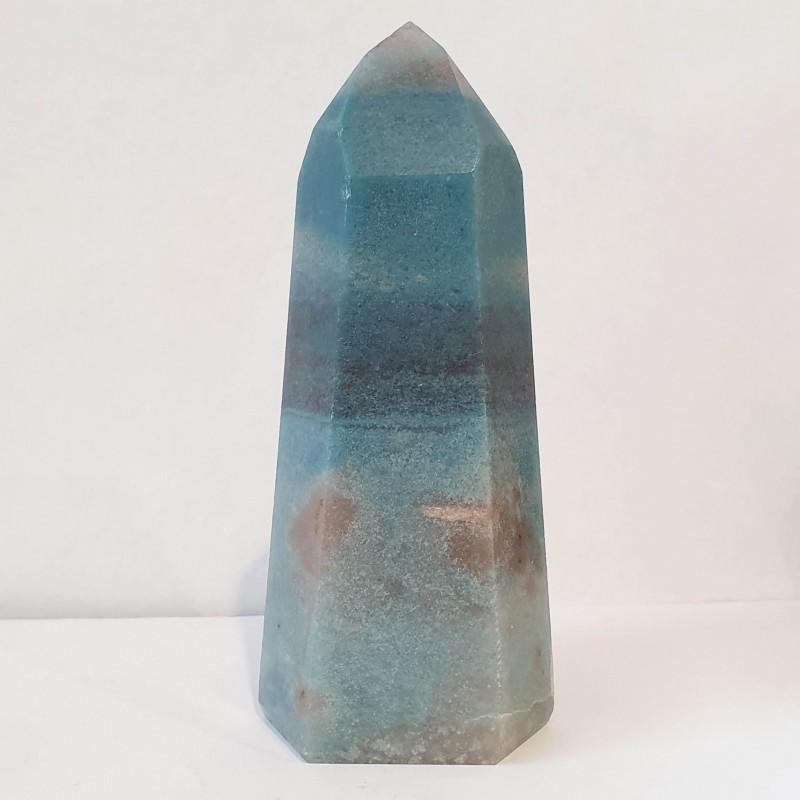  
Trollite Obelisk - 11.2 cm
Reference: TRO-OBE-1
The Trollite crystal helps to deepen and expand your connection within the Earth and enables you to draw the Earth energy up through your body and use the benefits of the Earth energy around you in day to day life, bringing the understandings knowledge and awareness from Source within the earth through you and into the world.
This crystal fully connects you with your Soul Being and allows the Soul to grow through the human being and operate in life from a higher Source perspective this crystal then expands this energy into the Universe and brings Universal energy through that into the Earth. 
This crystal has the purpose in the rising vibration of the new Earth to download vital information needed to be able to continue the existence of mankind in the world. 
People who are drawn to this crystal have specifically come into this life time at an age where the Earth vibration is rising to become a portal for higher energies to come through into the world.
In regards to the special purpose the people, who are drawn to Trollite, have in this time and age:
Those who are drawn to the lighter blue sphere have the purpose of receiving downloads from the Universe for the world (reference: TRO-SPH-2). 
Those who feel more drawn to the darker blue sphere have the purpose of receiving downloads from the Earth for the world (reference: TRO-SPH-1). 
Those who are drawn to this particular Obelisk, have the purpose of holding the space and energies of the Earth and the Universe in balance during this time (reference: TRO-OBE-1).
Obelisk shape crystals channel a very strong healing vibration as they connect directly with Source and bring Source energy through the crystal, grounding it firmly within the Earth.The healing energy that comes through the obelisk point tends to be much stronger and more effective than any other shape crystal. The size of the obelisk does not affect the type of qualities that particular crystal brings, but the larger the point the more the energies are amplified and the stronger the healing energies will be.
Data sheet
Weight:

273 gram

Dimensions (approx.):

Base: 46 mm x 35 mm, Height: 112 mm

Photo's are of:

Actual item.