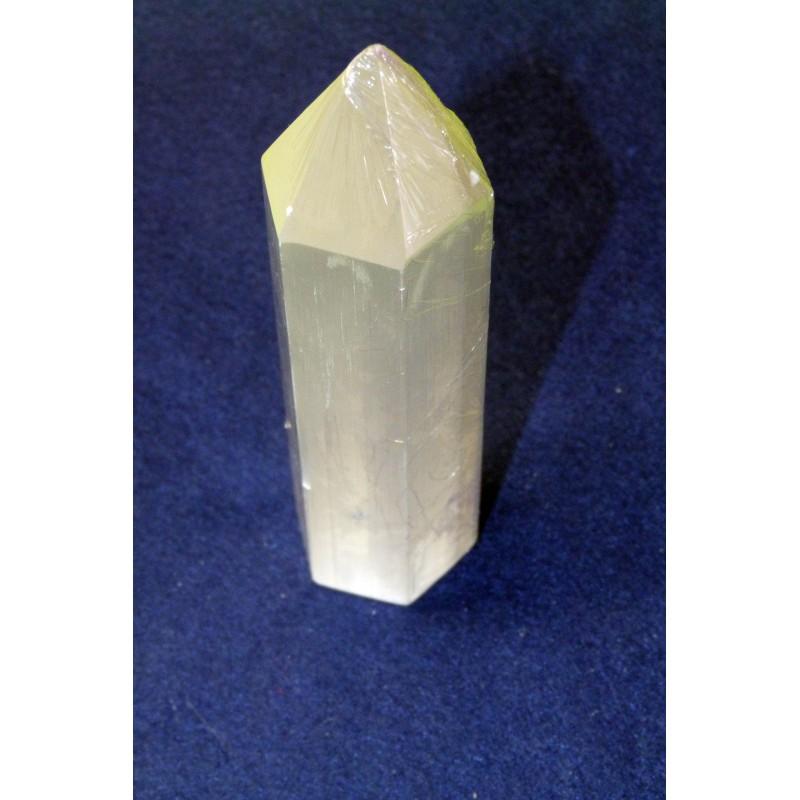  
Selenite Obelisk Tall - 15.6 cm
Reference: SEL-OBE-TALL-X
This Selenite obelisk-shape crystal helps you to see beyond the earth and into the greater universe and through into the Cosmos and brings realisation that there is more than just the human aspect. It opens your consciousness so you can explore your own spirituality. In order to receive higher benefits from the Selenite crystals, it is recommended for a candle to be lit in front of them to amplify the energies of the crystal.
Obelisk shape crystals channel a very strong healing vibration as they connect directly with Source and bring Source energy through the crystal, grounding it firmly within the Earth.The healing energy that comes through the obelisk point tends to be much stronger and more effective than any other shape crystal. The size of the obelisk does not affect the type of qualities that particular crystal brings, but the larger the point the more the energies are amplified and the stronger the healing energies will be.
Height:
15.6 cm
Base dimensions: 
37 mm x 37 mm
Please note that the product is wrapped in plastic to protect it, which may affect the photos.
Data sheet
Dimensions (approx.):

Base: 37 mm x 37 m, height: 15.6 cm

Photo's are of:

Actual item.