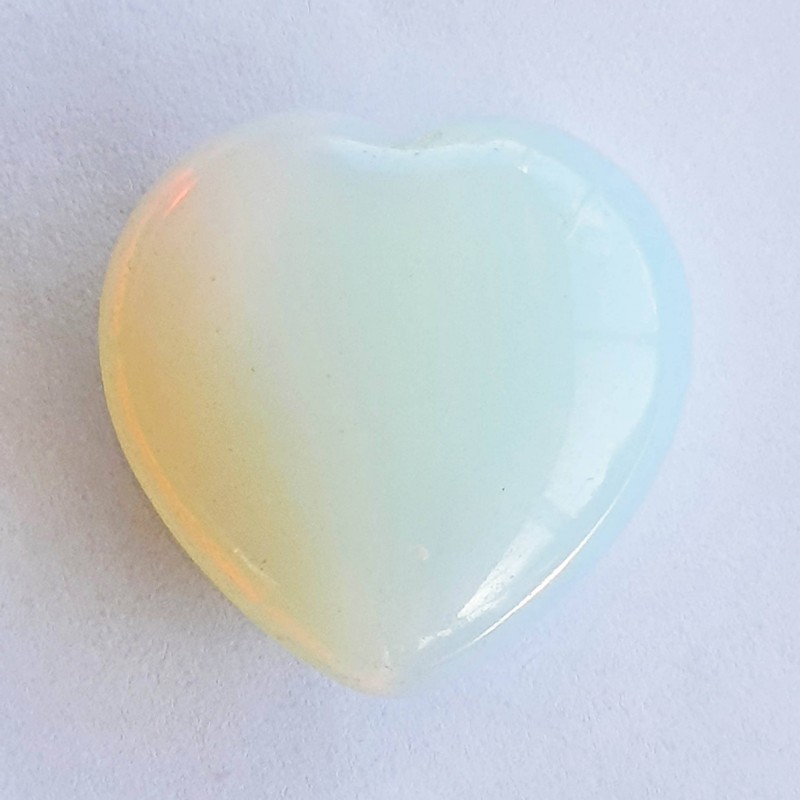  
Opalite Heart
Reference: OPA-HRT-1
This Opalite heart helps you to open fully to source and work with the higher source energy to help with Soul growth, self healing , clearing blockages and for receiving guidance and messages straight from source.
The Opalite brings a high level of positivity around you and helps to raise your overall vibration to the energetic levels of the new earth. It brings clarity on who you are and helps you to express your true self into the world.


The Opalite in the heart shape also helps to bring nurturing energy around you so you can feel safe in the world. The heart shape helps to balance the masculine and feminine within you which in turn helps to maintain a level of balance in your physical and emotional body. The Opalite can also be helpful in areas surrounding fertility and birth and can help new born babies to adjust in the world in the early weeks. 
Data sheet
Dimensions (approx.):

44mm x 43mm x 20mm

Comes with:

- Luxury blue velvet gift bag.

Photo's are of:

Actual item.